About Metis Center For Psychological Services
At the Metis Center For Psychological Services, we focus on the needs of each patient. Our patients are our number one priority in each of our three locations. It's hard to look yourself in the mirror and admit that you might be facing some problems you can't overcome yourself; with our counseling and therapy, we'll be able to assist you in becoming the best version of yourself.
There is a certain stigma associated with psychology, which is why we create a safe environment so you're able to make the changes in your life that you need. When you book an appointment with us for counseling and psychotherapy, you're making a commitment to yourself to work through the issues you feel are most important to overcome.
The emphasis for mental health is very low in our society. Due to this if you feel that you need help with your inner demons, with negative influences in your life, or because you had a traumatic event happen to you, it is imperative that you seek the help you need. There's nothing wrong with going to counseling and seeing a therapist; in fact, in the long run it will aid you in making healthy conscious decisions. Some of the therapeutic approaches we offer are: couples therapy, neurofeedback, cognitive processing therapy, and eye movement, just to name a few services.
Our main office in Boulder, CO, was established in 2012. We decided to open two more locations in different parts of Colorado, one in Lafayette and the other in Durango. We look forward to helping every person who comes to us for psychotherapy and counseling needs.
For any questions, please contact us.
---
A Welcoming Space
We wish to welcome people from all kinds of backgrounds and situations, including those who might be struggling with questions about their sexuality and spirituality. We want all of our guests and clients to feel comfortable. Our office is a nonjudgmental environment and a LGBTQA safe space.
Please feel to reach out with any questions you might have about us, our therapy practice or the process of psychotherapy. We're eager to hear from you!
---
Free Initial Consultation
If you're serious about making healthy, lasting change through therapy, then it is vital that you find a therapist that you work well with. We offer a free initial consultation in order to help you find that good fit for you. Please contact us if you're interested in seeing if we would work well together. We'd be happy to discuss your needs and goals, our therapeutic approaches and what methods we think would benefit you, individually. There's no pressure to work with us further if you don't wish to.
Just give us a call at (720) 387-8458 or email us to request a free initial consultation. We're happy to answer any questions you have in order to assist you in finding a therapist who is a good fit for you.
---
Meet Our Clinicians
About Sunda Friedman TeBockhorst, PhD, ABPP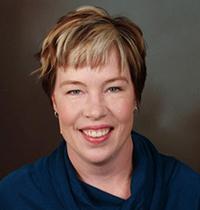 I am proud to be a Colorado native. I was born in Denver and lived around that area for a few years. When I was young, however, my family moved to Chapel Hill, North Carolina. As a result, I feel that I really grew up in North Carolina rather than Colorado. After completing my undergraduate career at the University of North Carolina at Chapel Hill, though, I moved back to make Colorado my home state once again.
After I returned to Colorado, I went to work at the Longmont Police Department as the first Victim Services Coordinator. It was an important role, but I felt that I wanted to do more so I continued my education by going to graduate school. I earned my Master's Degree in Clinical Forensic Psychology from the University of Denver before starting on my Ph.D. My long academic journey was finally completed when I earned by Ph.D. in Counseling Psychology from the University of Northern Colorado. (Click Here for a list of my professional credentials and affiliations.)
I currently live and practice in Boulder, Colorado and enjoy the proximity of my extended family in the area. I am married, and have two young children. I work in the Boulder office.
---
About Rachael Sullivan, PsyD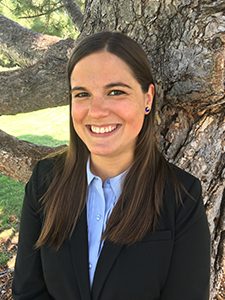 While my educational journey of the last ten years has taken me from New York to Hawaii and in between, I am thrilled to now call Colorado home for good. Having recently relocated from California, it is with great excitement that I join the staff of the Metis Center.
A client-centered clinician at my foundation, it is my top priority to foster a genuine therapeutic relationship. My background in working with adults and youth who have experienced trauma has provided me the tools to ensure a safe and empowering environment. I have experience working with a variety of clinical concerns and practice from a strengths-based, culturally sensitive, person-centered perspective. By tailoring Cognitive Behavioral Therapy and other current evidence-based practices in creative ways to meet the individual needs of the client, I seek to honor human uniqueness.
I was fortunate to attend graduate school at the University of La Verne near Los Angeles where I received my doctoral degree in Clinical-Community Psychology. This education provided an emphasis on multicultural competency and social justice, which allows me to assist clients in examining the impact of the multiple environments in one's life.
I am a West Virginia native and an avid sports and music fan. I enjoy spending as much time as possible in the beautiful Colorado landscape.
It is a true privilege to walk alongside clients on their journey to positive self-growth and I am continually inspired by how much I have learned from my clients. I am grateful for the opportunity to collaborate with you in navigating your individualized path to wellness.
Well-versed in cognitive behavioral techniques, I am dedicated to assisting individuals explore the power of thoughts and how altering thoughts often can improve functioning. I am comfortable utilizing traditional and creative interventions, and hope to honor your uniqueness by jointly creating an individualized plan for treatment.
I currently practice in the Lafayette office.
---
About Courtney Glueck, PhD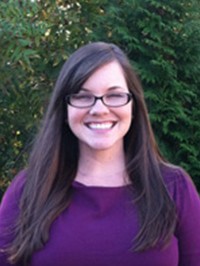 Hailing originally from Baton Rouge, Louisiana and having spent the last 10 years in Athens, Georgia, I could not be more excited to be venturing out west to join the Metis team practicing in Durango, Colorado. Growing up, I was always drawn to the field of psychology and helping both individuals and families in need of emotional support. I have also always been fascinated by the human condition, what makes each of us who we are, and how we can work together to bring the best out of each other.
I earned my bachelor's degree in psychology at Louisiana State University (geaux tigers!) and followed up my undergraduate experience by earning my doctorate in school psychology from the University of Georgia. Throughout my graduate training, in particular, I gained extensive experience working on what many consider to be the "front lines" of service provision for children and adolescents, the public schools. I was trained in assessment and consultation techniques designed to help children with specialized needs succeed in an academic setting, but I sought to make psychotherapy a more prominent part of my work.
Following graduate school, I was fortunate enough to find a position at a private counseling practice in a rural town in north Georgia. During my time there, I became a licensed clinical psychologist, specializing in the evaluation, diagnosis, and treatment of a variety of psychological and psycho-educational conditions, including disruptive behavior disorders, mood disorders, anxiety disorders, anger management problems, interpersonal challenges within family systems, etc. My approach to psychotherapy can best be described as an integrative or eclectic approach, utilizing one or more of many theoretical frameworks when conceptualizing a case and/or approaching treatment planning and implementation. Most commonly, I employ aspects of cognitive, behavioral, family systems, and/or person-centered approaches in my work with individual clients and families.
I work in the Durango office.
---
About Bonnie Brown, PsyD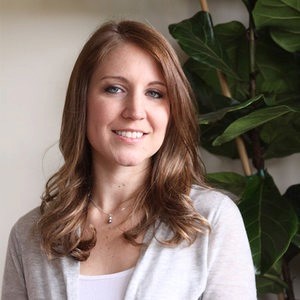 Although I call Minnesota my home state, I lived in southern California for just over ten years while completing my undergraduate and graduate degrees. I received my undergraduate degree from the University of California Santa Barbara and later, my doctoral degree from California Lutheran University. Nature and outdoor activities have kept me grounded along my journey, and I've been lucky enough to live on the beach and now the mountains. As a recent Colorado transplant, I continue to be in awe of the stunning backdrop that comes with living in Boulder.
I believe the relationship between a therapist and client is built on a foundation of safety and trust in a nonjudgmental space. While my theoretical background includes Cognitive Behavior Therapy (CBT), Dialectic Behavior Therapy (DBT), and client-centered therapy, I strive to work collaboratively with you to determine your individual needs. Ultimately, I aim to guide and support you along your personal journey.
Throughout my career, I've worked with adults and transitional-aged youth struggling with depression, anxiety, substance abuse, adjustment issues, bipolar disorder, and psychotic disorders. My experience thus far has strengthened my drive to increase a person's sense of stability, while also allowing for personal growth.
I currently work in the Boulder office.
---
About Emily Porter, PhD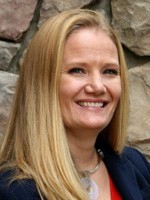 I practice as a Licensed Professional Counselor. I completed my undergraduate work at Utah State University. I then went on to achieve my master's in counseling degree through Idaho State University (CACREP accredited), and my doctoral degree through the University of Northern Colorado (APA accredited). I also completed my pre-doctoral internship at Warm Springs Counseling Center and Training Institute in Boise, Idaho. I completed my post-doctoral training at Northwest Neurobehavioral Health.
In the past, I have worked at an inpatient unit with clients experiencing severe mental illness, children and their families in outpatient settings, participated in several settings and situations in which the goal was to increase family cohesion, happiness, and positive parenting skills. Throughout my training and experience, I have found a passion for working with children, parenting, and family interactions. I focus on my training and work in early childhood and development, parent-child interactions, and family therapy to assist in developing and providing an understanding into the child's needs and a healthy environment for the children. I also work with adult clients struggling with anxiety disorders, developmental delays and difficulties, trauma related struggles, and emotional dysregulation.
I work in the Lafayette office.
---
About Laura Agurkis, MS, LPC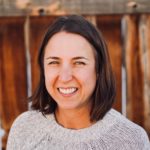 I was born and raised in Denver, Colorado. I have always enjoyed the mountains, and everything they have to offer, which has made me fall in love with Durango. I have lived in this area off and on for 15 years. I completed my undergraduate degree at Fort Lewis College in sociology, and shortly thereafter, moved back to Denver to complete my master's degree in counseling.
Throughout my schooling, I felt that I wanted to work closely with individuals and families. I worked throughout college in daycare centers and after-school programs, and after college I took a position as a residential counselor at a treatment program for at-risk youth. I have been a practicing Licensed Professional Counselor since 2015. The majority of my therapeutic practice focuses on strength based, person centered, and solution focused approaches. I understand that life can sometimes throw us a "curve ball" and we all have to take a step back to focus on ourselves.
I enjoy working with adults, adolescents, and families. I am a Level 1 EMDR (Eye Movement Desensitization Reprocessing) provider. I have also been trained in dialectical behavior therapy, and often will use these techniques in my practice. I believe that with strong work, and dedication in therapy individuals will see improvement. I am passionate about seeing people overcome obstacles in their lives and feel success. I am open to treating symptoms related to depression, anxiety, relationship difficulties, life transitions, and PTSD.
I am excited to be part of the Metis team, and I currently work in the Durango office.
---
About Lindsey Calder, LCSW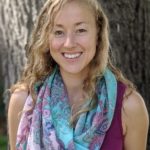 I am a Licensed Clinical Social Worker. I am originally from Houston, Texas and received my Master of Social Work from Smith College of Social Work in Northampton, I received my Bachelor of Arts from Rhodes College in Memphis, TN, where I fostered a love of philosophical, spiritual, and feminist studies. I went on to work with individuals and families as a home-based counselor, an experience that motivated me to continue my clinical education.
I received my Master of Social Work degree from Smith College School for Social Work in Northampton, MA. This education afforded me opportunities to focus my learning on psychodynamic theory and other evidence-based practices within the lens of multiculturalism and social justice. I then spent a year in the post-graduate fellowship program at The Menninger Clinic providing clinical assessment and treatment through individual therapy, family work, and psychoeducational and process groups. I have experience working with adolescents, adults, and families in inpatient, community health, home-based, and outpatient settings. It is a true blessing and honor to be afforded the opportunity of walking alongside individuals in their journey towards personal growth and healing.
I currently practice in the Lafayette office. 
---
About Lindsey Brown, PhD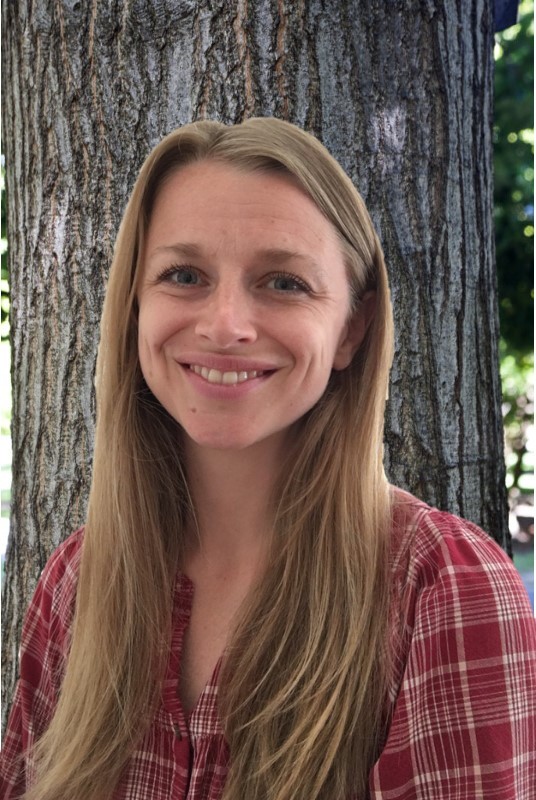 I am passionate about providing evidence-based, high quality mental health care that incorporates each client's unique cultural context and values.
My work with clients is collaborative, and I believe the therapeutic relationship is itself a powerful tool for healing. In therapy we work together to 1) develop strategies for coping effectively with difficult life events and emotional experiences, 2) make new meaning of past experiences, 3) better understand and respond to emotional and relationship experiences, and 4) identify and change problematic patterns of behavior.
I am a licensed psychologist. I earned my Bachelor's degree in psychology from Colorado College, and my Masters and Ph.D. in Counseling Psychology from the University of Oregon. Most of my doctoral clinical training was in community mental health clinics. I completed my postdoctoral fellowship at the San Francisco VA Medical Center, where I went on to work as a Staff Psychologist and Military Sexual Trauma Services Coordinator. Prior to joining the Metis Center, I worked for a private-pay therapy clinic in San Francisco called Two Chairs.
I work in the Lafayette office.
---
About Amber Roter, LSW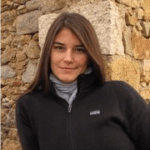 I am a Licensed Social Worker. I was born and raised in Boulder, Colorado, and have a deep love of the outdoors and for the community. I obtained my undergraduate degree in Human Development and Family Studies at Colorado State University in Fort Collins.
After graduation, I started my career at an alternative High School educating 'at-risk' youth. Although subsequently I worked with people of all ages, it was this experience which really inspired me to continue my education, and I earned a Masters in Social Work at the University of Denver. In addition to my work with the Metis Center, I also provide clinical and case management services to patients in a behavioral hospital setting.
My studies, experience as an educator and as a licensed social worker have allowed me to formulate an approach that is compassionate, considers the person as a whole, and considers how they interact with their broader environment. I believe that you are the best expert on your life, and I see my role as a collaborator as we travel together toward an understanding of where you have been, where you are, and where you are going.
I strive to have an integral approach to psychotherapy, which holds that each perspective (ie behavioristic, psychoanalytic, humanistic/existential, transpersonal, etc.) contributes something important to the ever-evolving understanding of ourselves and the world in which we live. Therefore, I rely upon a wide variety of theories and practices. I believe an approach that considers multiple perspectives is the most effective way to support you in your journey toward greater awareness and understanding because it is comprehensive and highly individualized. I have a deep reverence for this work, and I value bringing more consciousness to relationships. I believe that how we understand ourselves and the way we relate to others – significantly impacts our quality of life as well as our ability to feel joy. If you decide to embark on this personal journey together, it is my intent that through the connection we make in the context of counseling, that you will feel seen, supported, and gain insight into your life and into your relationships.
I currently practice in the Lafayette office.